Wood chop Fire starters for BBQ and brazier
CD 1001-01
New
2 years
Paypal, Voucher, Transfer
To light up your barbecues or your log or pellet fires QUICKLY and IN ALL SAFETY, CONFORT DOMO FRANCE suggests using wood chips impregnated with 100% vegetable wax.
For the pellets, sprinkle a handful (30 gr) of chips on the surface of the wood pellets. For logs, place the chips under a log to ensure contact. It's the same for charcoal.
Put an FTB QAÏTO fire starter bag on the chips and light it in the corner of the bag. Reminder: the bag is made of transparent paper! 100% ecological, ecological, made in France.

The fire spreads VERY QUICKLY and WITHOUT DANGER on the surface of the pellets. It's Natural, Clean, Odorless and Safe to light all your fireplace, insert or barbecue fires.

These fire starters are made from recycled wood bark and crushed food packaging crates, all impregnated with liquid vegetable wax.

Their combustion time therefore ensures 100% successful ignition.

Environment friendly product: it contributes to the recycling of waste.
Safe: it cannot explode or flash back and keep your fingers away from the flame of the lighter or match (see below).
Pleasant: it emits no odor.
Safe: Since the storage of lighting products is often within the reach of children, the appearance of the QAÏTO FTB fire starter does not allow any confusion with a food.

Instructions for use :
No more dangerous products to start your fire, just place the bag on the wood chips and light it up.
The QAÏTO fire starter is a product made in France by FTB.

Instructions for use in photos: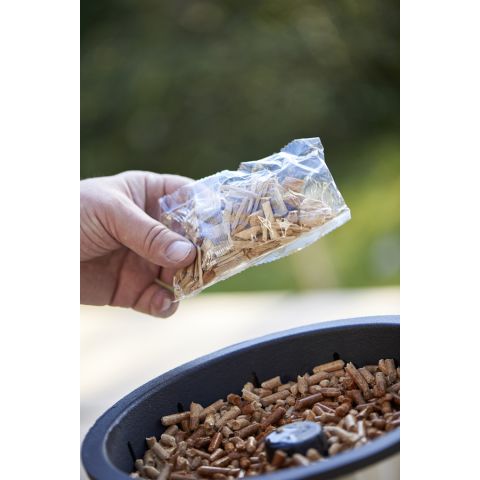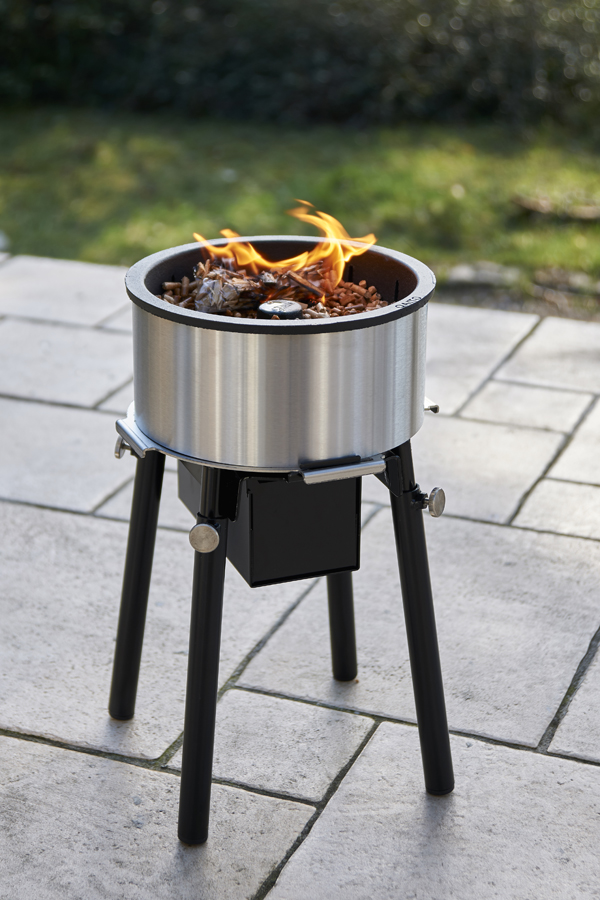 Light the fire starter with a lighter or match away from the wind.

If you hold the bag with your left hand, you will light the bag - made of transparent paper and therefore 100% ecological - with your right hand on the edge opposite your fingers, so as not to burn yourself.

This is why the FTB fire starter distributed by QAÏTO can be lit in ALL SAFETY.

Place the fire starter directly on the pellets (wood pellets).

The bag of wood chips is in contact with the pellets over an area of ​​78 cm², ie 6 times more than most fire starters.

The fire therefore spreads easily with pellets, with no risk to the environment.

The burning bag lasts 10 minutes. It can light your pellets while you greet your friends or prepare an aperitif.



Thanks to this faster and more economical method, you will:

Reduce to just 1 the number of fire starters used to make an outbreak
Save the fire-lighter bill
1 FTB QAÏTO fire starter worth 0.35 € / bag
1 handful of 25 g fire starters costs you € 0.25, or 30% less.
The 1 kg bag of fire starters in bulk - ref. CD 1001-01 - only costs € 9.95 . One bag of 1kg = 40 successful fires !!!
Similar products